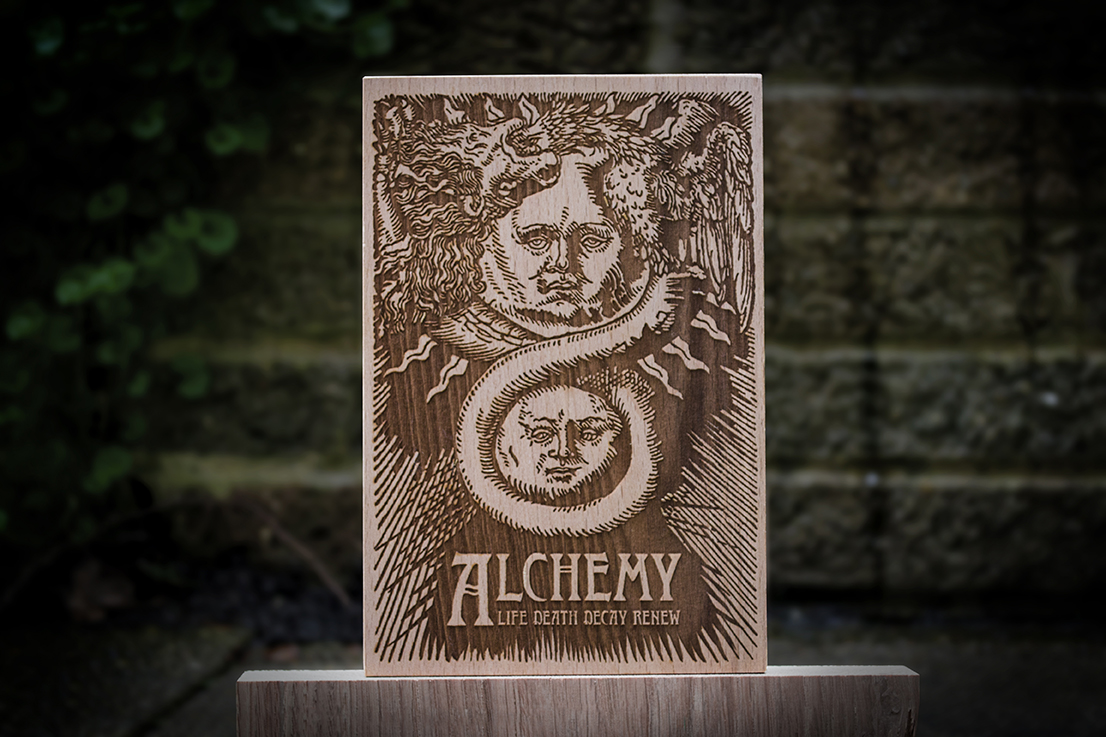 Alchemy Wooden Postcard
£20.00
This wooden postcard is a smaller version of our wooden poster. It is made from Beech and left with a natural finish (no varnish, just planed, sanded and burned).

It depicts the dark arts of Alchemy. An early 'scientific' method that is commonly know for being able to turn lead into gold. However, alchemists believed in much more than the conversion of base metals.The philosophy behind alchemy is about the purification of objects, including the soul!

This poster measures approx 18cm x 12cm x 1.9cm.